Latest topics in "History"
Portrait gallery →
Unknown artist Portrait of Ivan Mazepa in armour with Saint Andrew ribbon, end of XVIII century.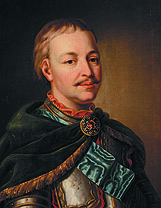 Kurilas О. Ivan Mazepa portrait, 1909.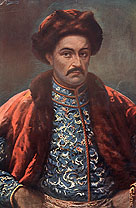 Dyadynuk V. Ivan Mazepa portrait, 1926 (?).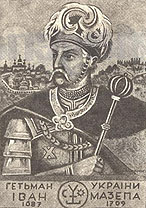 Masyutyn V. Ivan Mazepa portrait, 1933.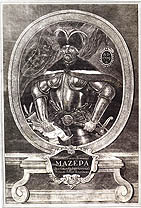 Postage stamp dedicated to Ivan Mazepa →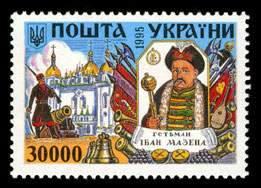 Ivan Mazepa, 1997, the circulation 1 million, the drawing by Y.G. Logvin, the date of issue – October, 14. The portrait and the coat of arms of the hetman, his bandura, regalia (kleinods), Mazepa's Mykils'kyi cathedral (1693-1935), Cossack–serdyuk (hetman's guard), artillery mortar founded under Mazepa's order are represented.
The information is provided by Olexandr Yaremenko,
Honoured philatelist of Ukraine,
Ukrainian society of philatelists

Поштова марка на честь Пилипа Орлика →